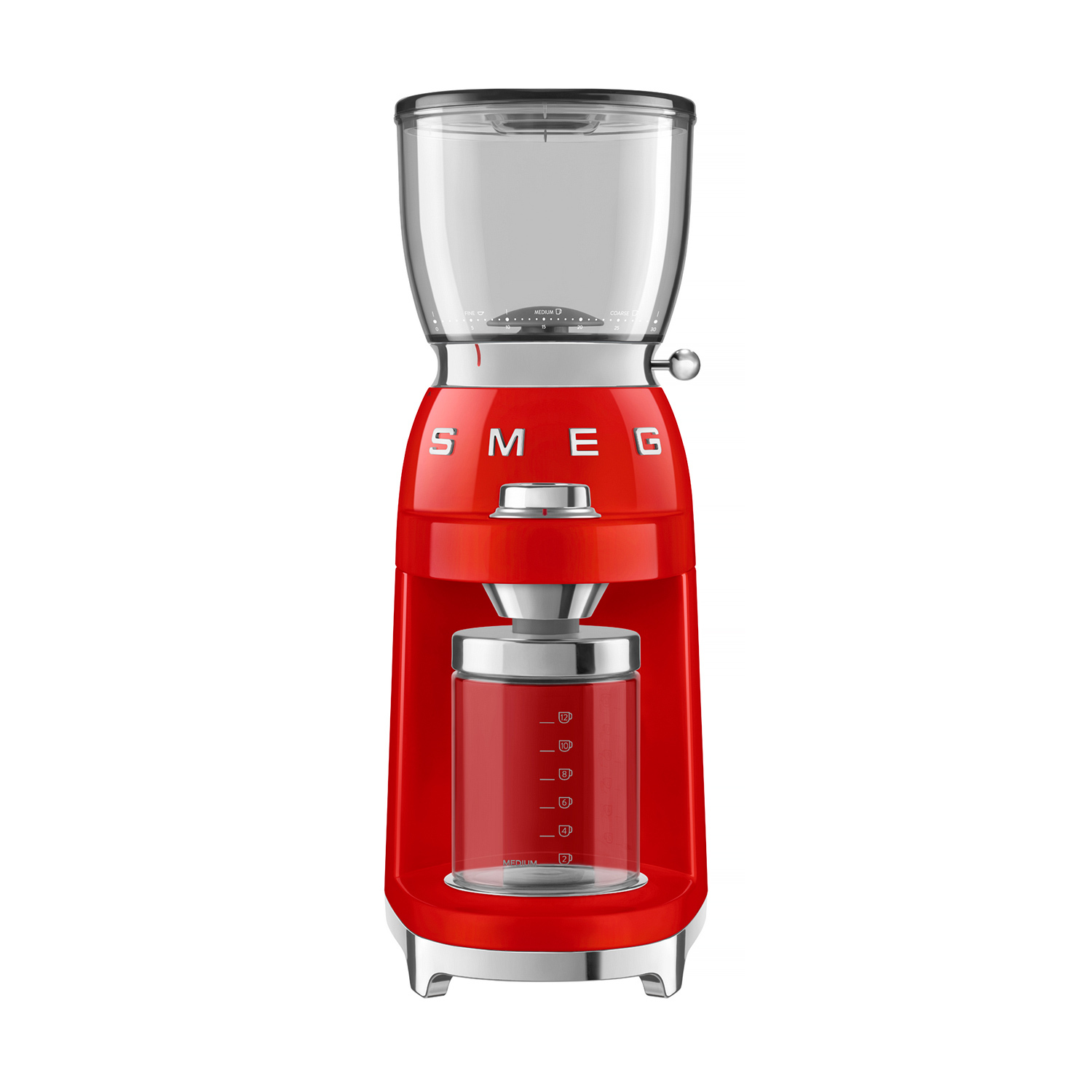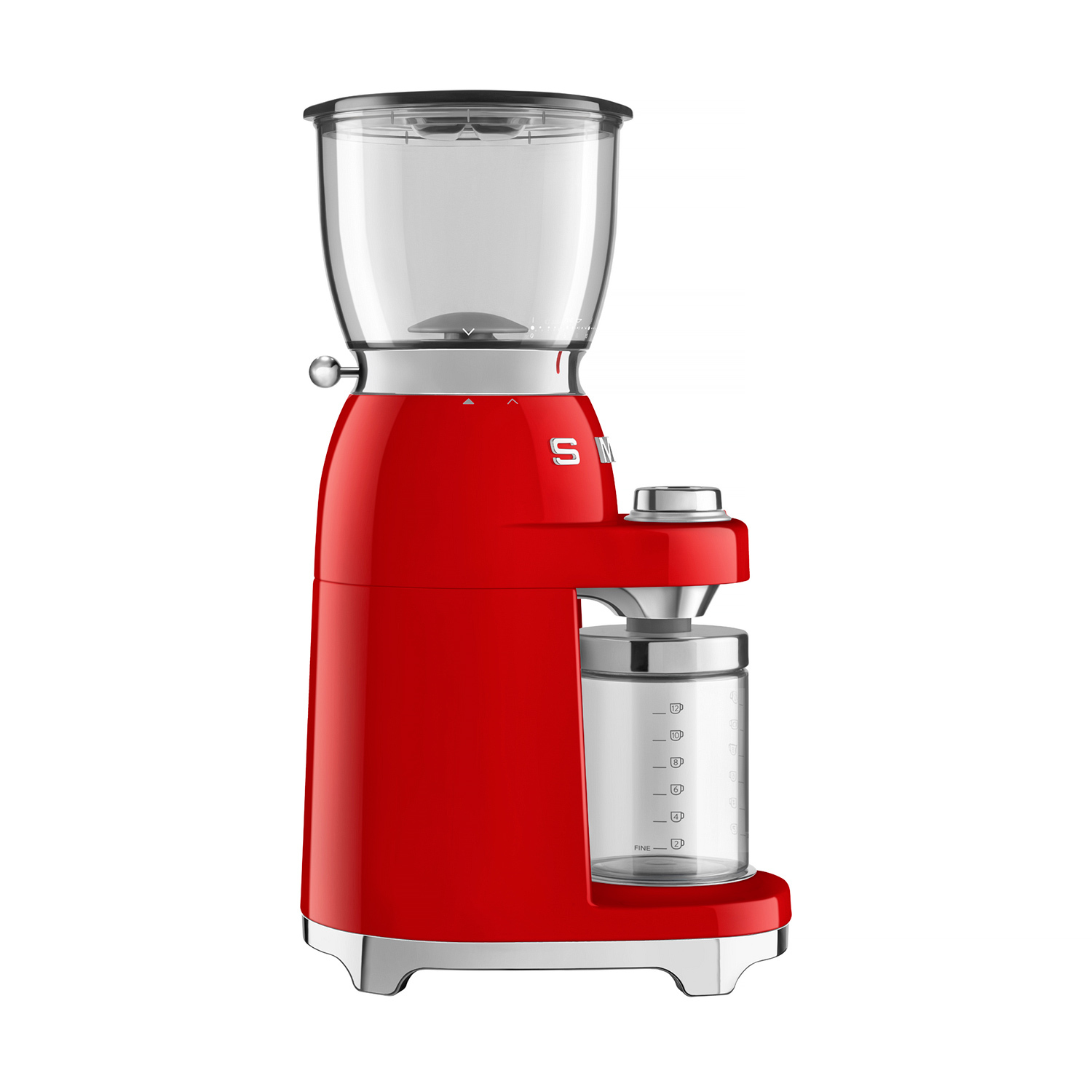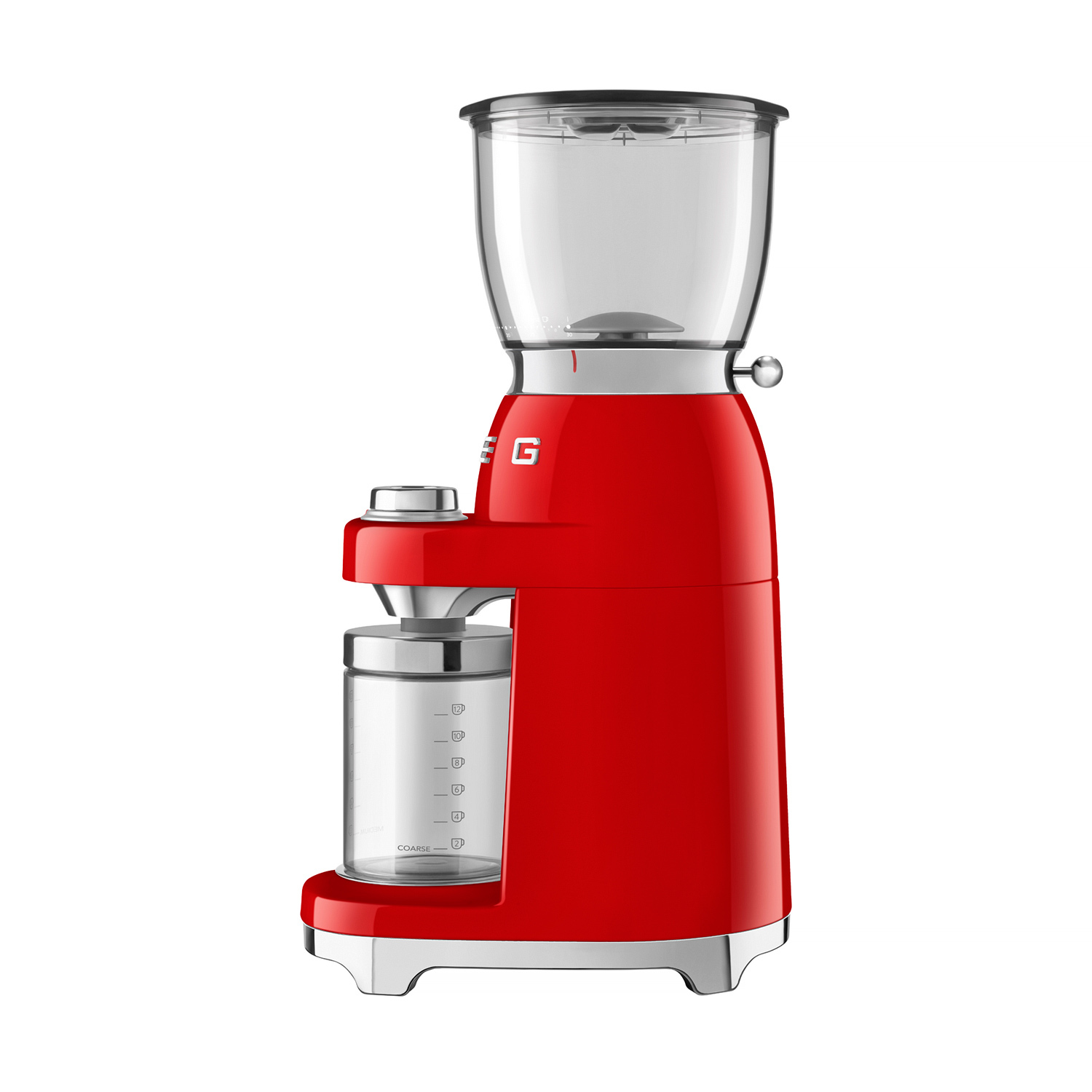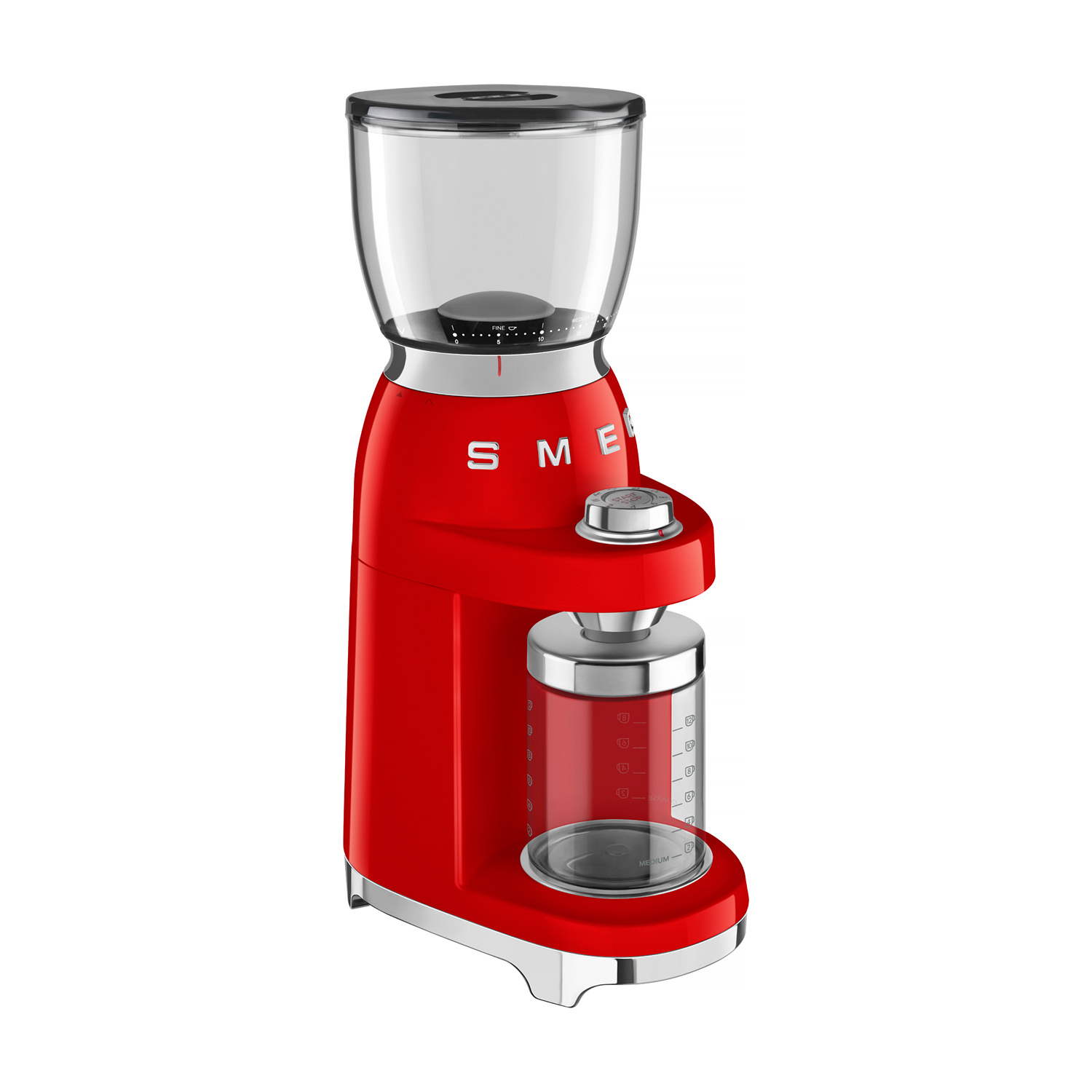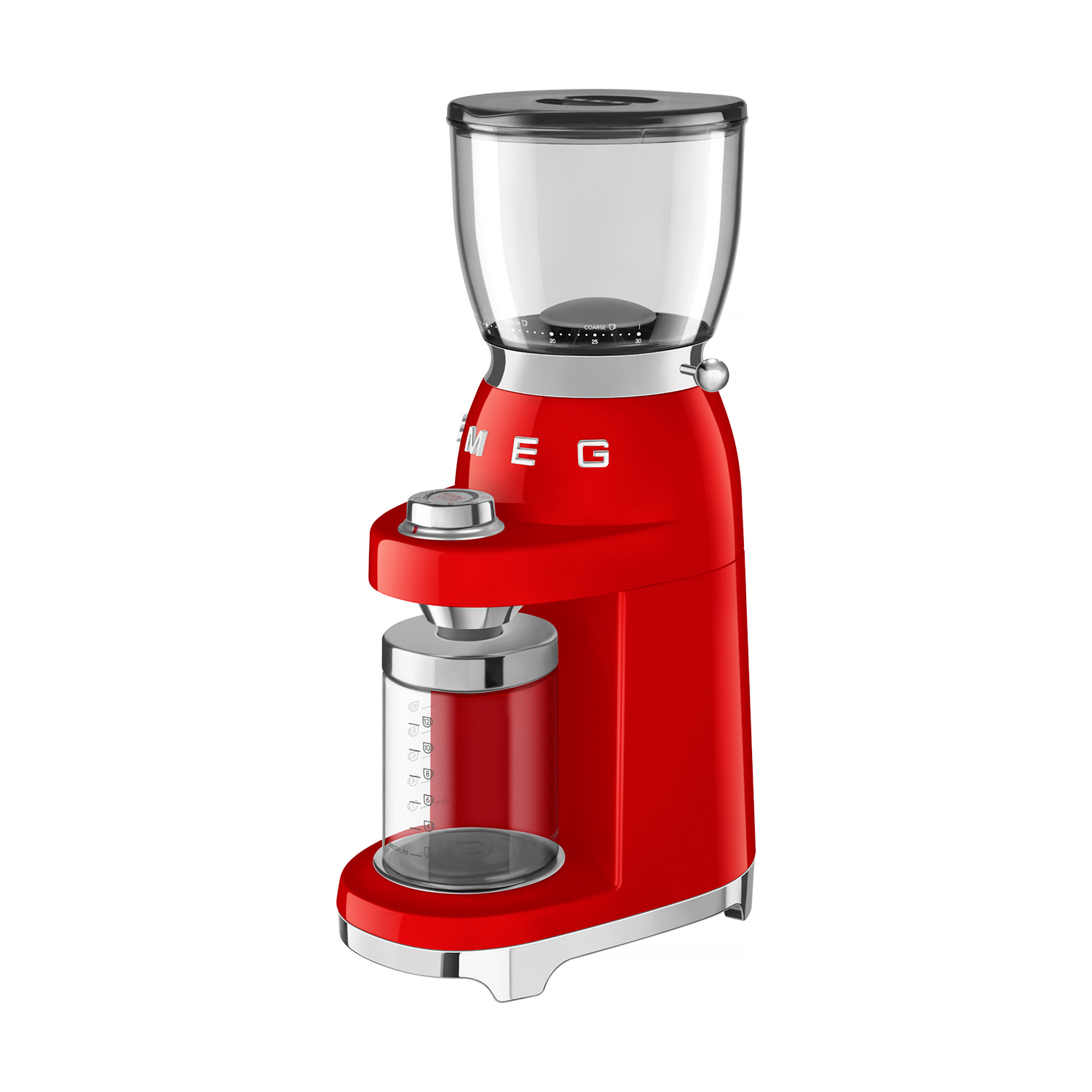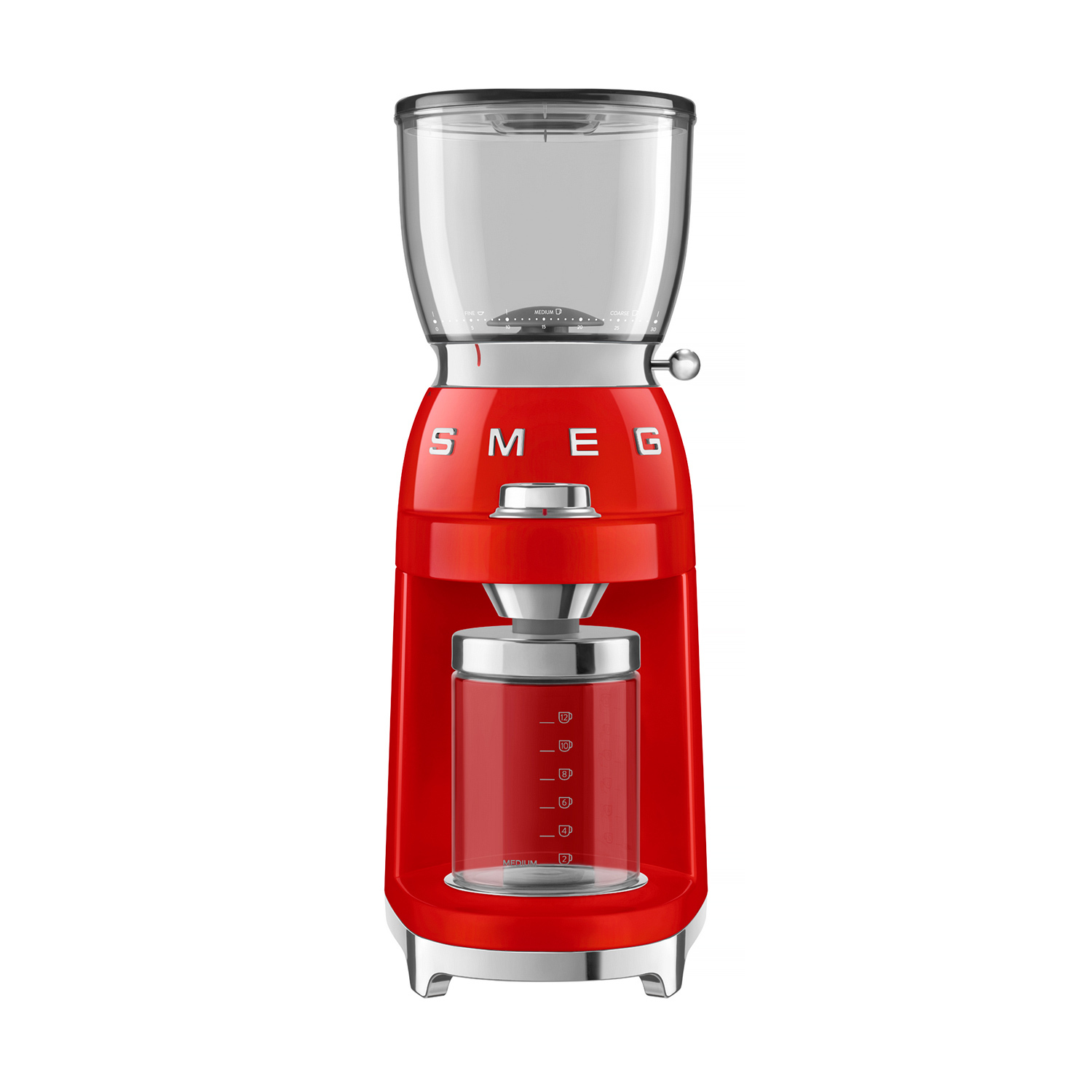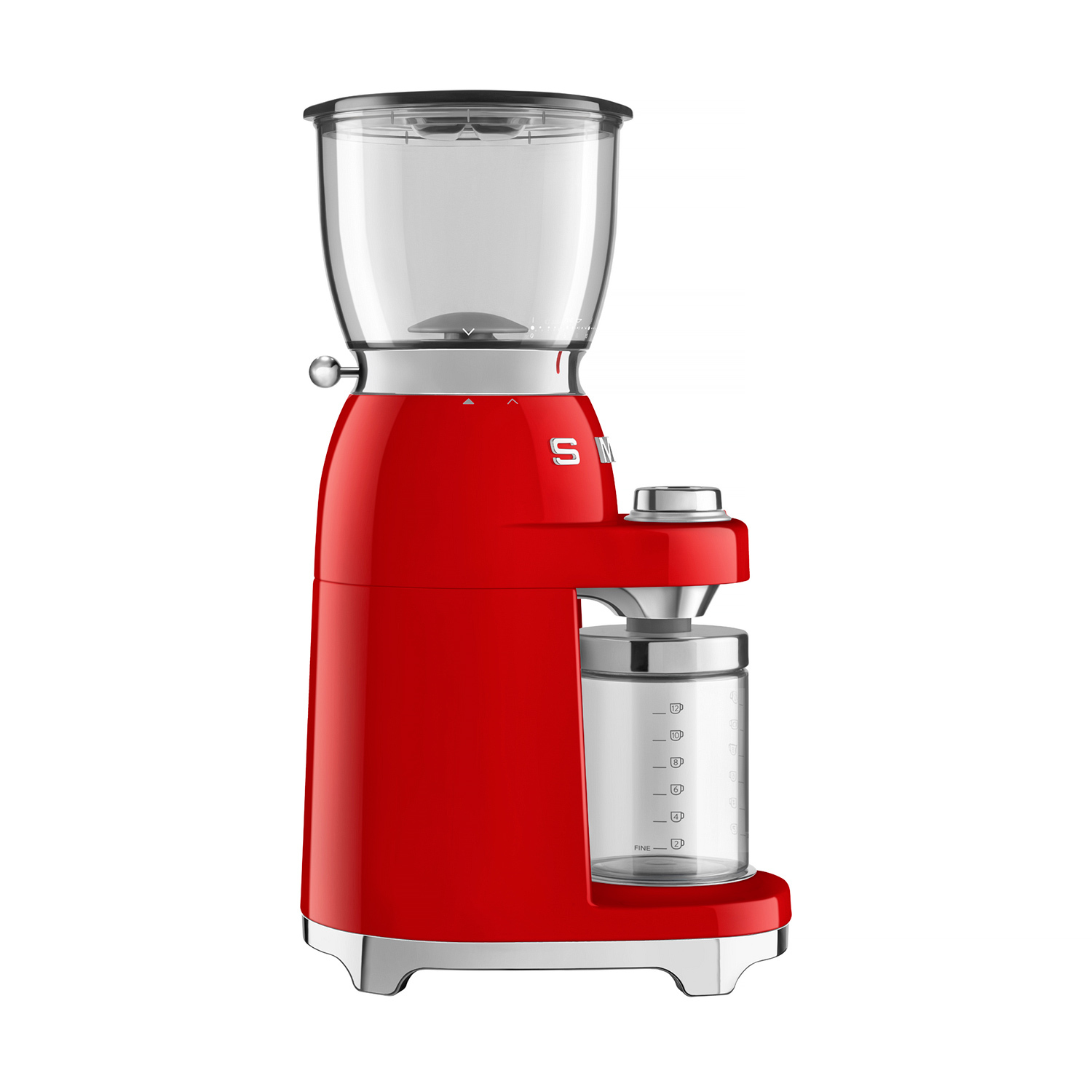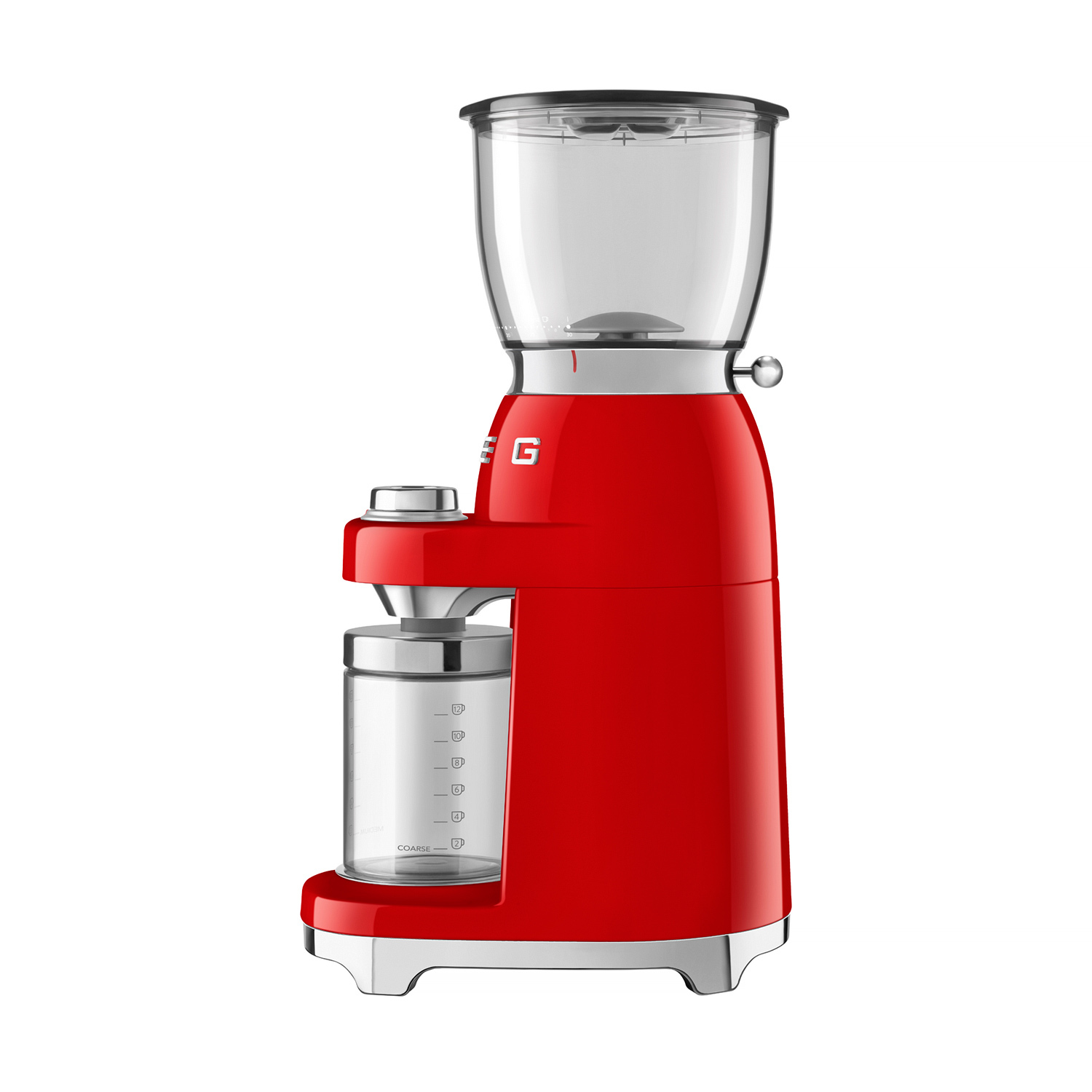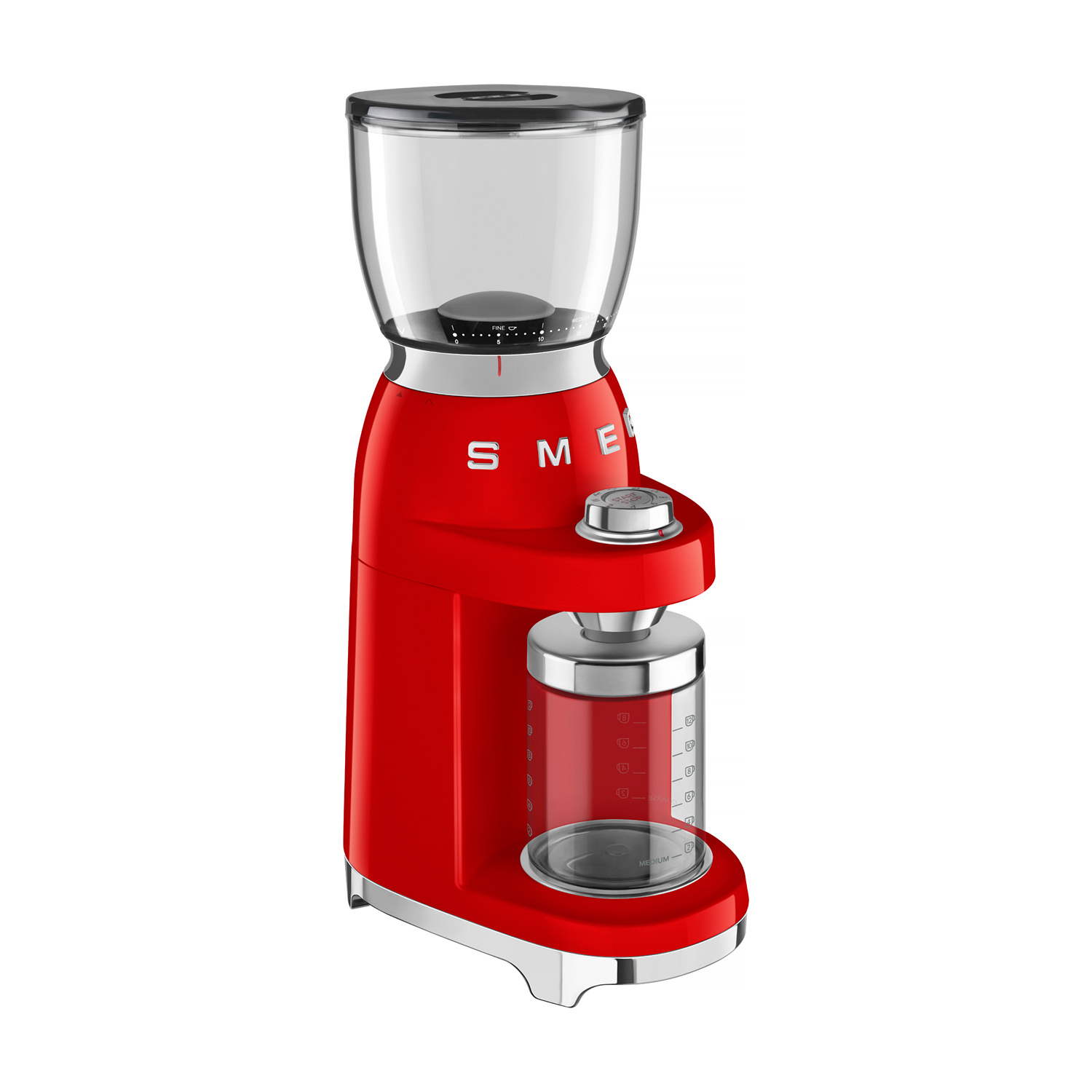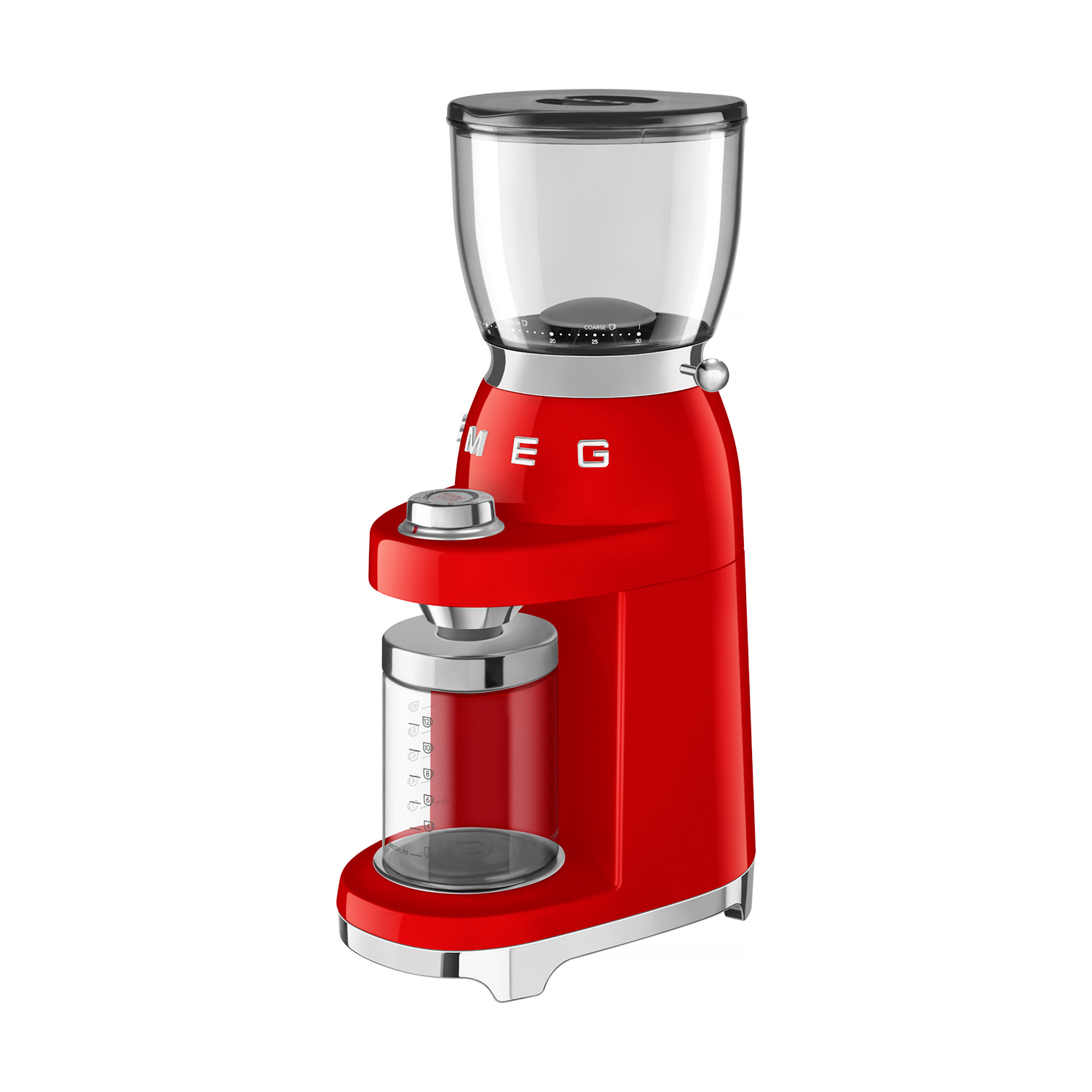 Smeg - CGF01RDEU Czerwony - Młynek elektryczny
Elektryczny młynek Smeg to najwyższej jakości urządzenie przeznaczone dla prawdziwych miłośników kawy. Pozwala na uzyskanie idealnie zmielonego produktu odpowiedniego zarówno do ekspresów kolbowych, jak i przelewowych. Delektuj się aromatyczną, świeżo mieloną kawą w zaciszu własnego domu.

DESIGN

Korpus z lakierowanej stali, pojemniki na ziarna i zmieloną kawę wykonane z odpornego materiału Tritan™, chromowana podstawa wyposażona w antypoślizgowe nóżki – całość utrzymana w unikalnej estetyce lat 50. Młynek z serii CGF01 cechuję się ponadprzeciętną funkcjonalnością. Trzydzieści poziomów regulacji stopnia zmielenia gwarantuje uzyskanie pożądanego efektu. Dostosuj ilość mielonego produktu dzięki jednej z ośmiu zaprogramowanych funkcji bądź skorzystaj z trybu manualnego.


ELEMENTY I CECHY

- Stalowa obudowa - Odporna obudowa wykonana ze stali lakierowanej. Urządzenie dostępne w szerokiej gamie kolorystycznej.

- Pojemniki na kawę - Wykonane z trwałego materiału Tritan™ pojemniki na ziarna (350 g) oraz zmieloną kawę (130 g).

- Stalowe żarno - Solidne żarno wykonane ze stali nierdzewnej zapewnia optymalne zmielenie ziaren. Wyciągane i łatwe w czyszczeniu.

- Chromowana podstawa - Stabilna podstawa wyposażona w antypoślizgowe nóżki.

- Pokrętło wyboru funkcji - Wybierz jedną z ośmiu zaprogramowanych funkcji bądź tryb manualny. Na pokrętle został umieszczony podświetlany przycisk aktywujący.

- Ergonomiczna dźwignia - Za pomocą dźwigni wybierzesz jeden z trzydziestu stopni zmielenia.


| | |
| --- | --- |
| Brand: | Smeg |
| Colour: | red |
| Grinder type: | automatic |
| Burr type: | steel |
| Width: | 25 cm |
| Depth: | 17 cm |
| Weight: | 3,1 kg |
| Shipping within: | 5 working days |
| EAN: | 8017709283001 |
Product reviews are obtained by means of the Trustpilot program, which allows customers who have actually purchased the product in our store issue opinions based on an individual link. Both positive and negative reviews are published in accordance with Trustpilot's terms and conditions - available
here
. The star rating is the average of all customer ratings for a given product.