Cafflano is a company producing innovative coffee accessories. Brew different coffee styles wherever you are!
1 - 1 of 1 available products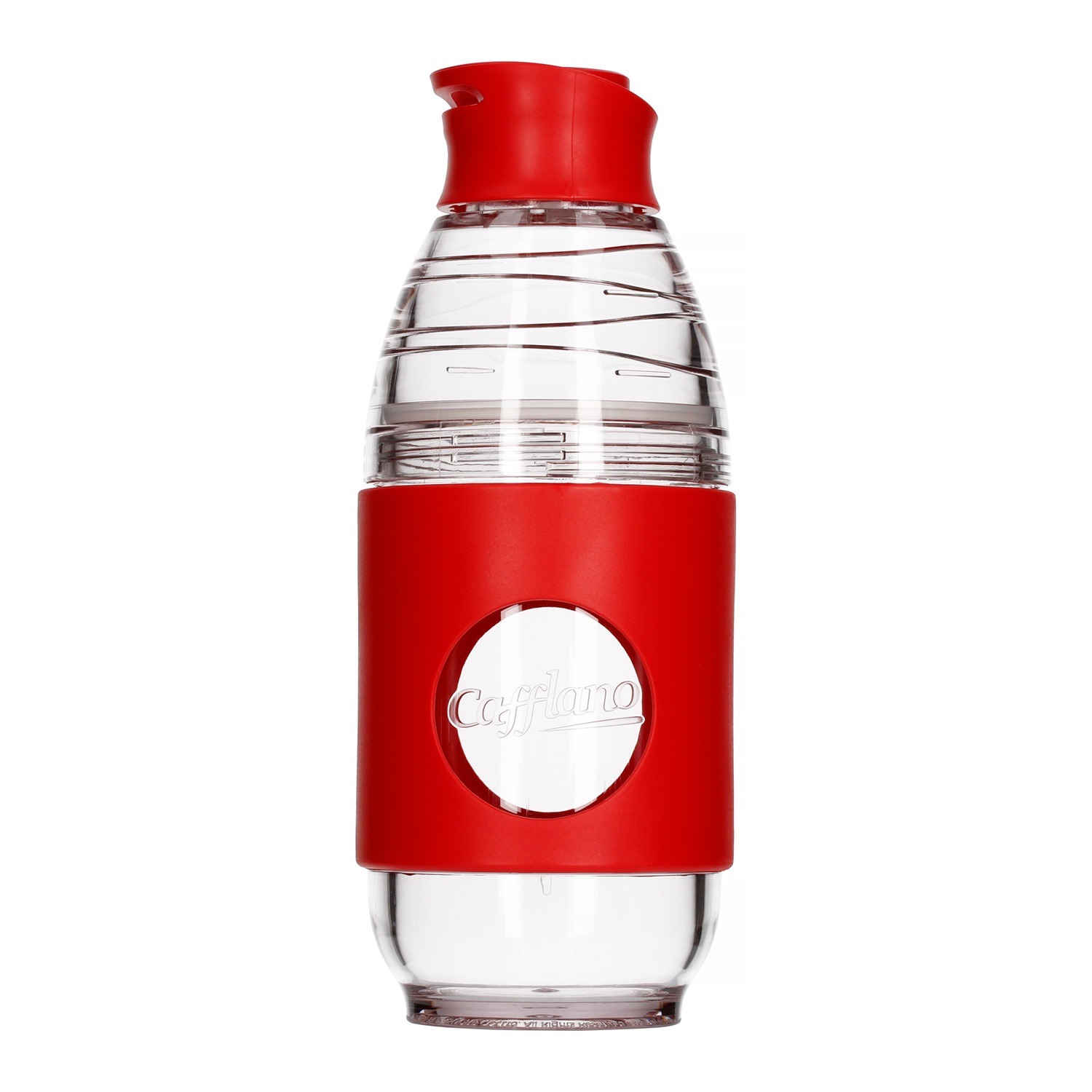 Cafflano Go-Brew - Red
Cafflano Go-Brew is a combination of a travel bottle and a dripper. It is portable, leak-proof, durable and available in various colours. Perfect as a portable coffee brewer for travellers - you can use it wherever you want! It also works as a reusable, eco-friendly bottle. Features: - travel bottle - 500 ml capacity, with a twist-on cap, - drip coffee brewer - you can unscrew the upper part of the bottle and use it as a dripper. The cup sleeve can also be unscrewed and used as a dripper stand. Go-brew allows you to brew up to 380ml of coffee at a time. - lightweight and portable - weight: 290g, height: 20 cm, diameter: 12 cm, - made of durable and BPA-free materials - renewable Ecozen plastic , polypropylene and silicone, - easy to clean - parts can be easily detached, - clean brew with no particles thanks to a filter - 25 filters are included. The brewer is also compatible with Gabi paper filters available HERE. Brewing method: 1. Unscrew the cap and the upper element of the bottle. 2. Unscrew the cup sleeve and set it in drip stand position. 3. Put a paper filter into the upper element of the bottle and set it on the sleeve/stand. 4. Pour medium ground coffee into th filter. You can brew up to 380ml of coffee at a time. Use 6 grams of coffee per 100 ml of water (22g of coffee per 380ml of water). 5. Pour 50ml of water and wait 30 seconds. 6. Pour the remaining water into the filter in intervals. 7. Discard th filter once the water had flown through the ground coffee. Set the sleeve and the upper element into their original positions. The coffee is ready to serve!
Leave us your e-mail, we will let you know as soon as the selected product appears in the offer!
Join our newsletter
Don't miss out on the latest news and follow our blog updates!